Yeply's beginnings may have been humble, but the vision behind the project was always for it to become something bigger, more international, and available to as many people as possible. This is why, back at the very beginning, Tommi and Antti decided that in order to run as smooth of an operation as they could, they'd need to bring their hands-on mechanical knowledge into the digital space, and grow from there.
In 2016, whilst the company was still in its infancy, the founders were doing their best to create something that would not just be useful for them, but offer extra value to their customers as well. The aim was to modernise the entire bike maintenance business, and that required working with modern tools that could generate reports in real-time.
"Not gonna lie, we did a lot of hacking in the beginning", says Tommi. "I'd definitely call it a period of trial and error. But it was a really positive experience because we got to see first-hand what it would take to become the biggest and the best in the business."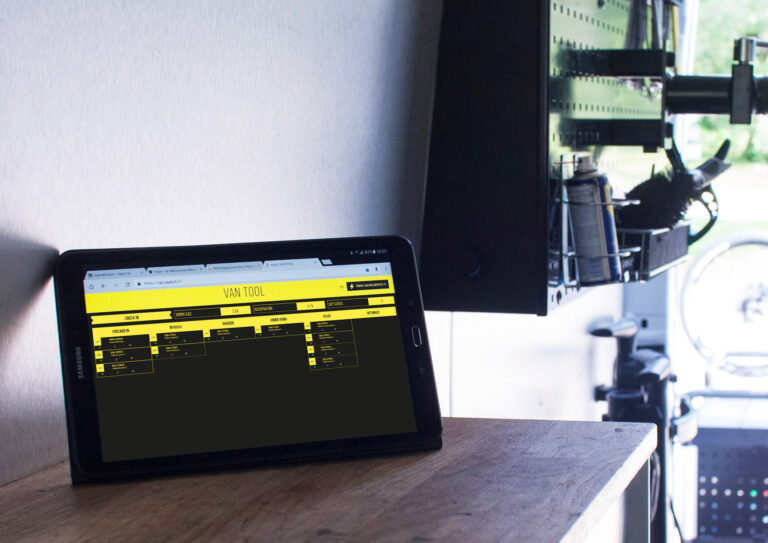 YEPLY X MONTEL INTERGALACTIC
Remarks about how easy the system was to use and how intuitive the interface was were almost daily. This gave the guys the extra confidence they needed, and in 2017 they partnered with Montel Intergalactic, a Finnish software and technology partner. 
The blossoming partnership saw the Digital Platform being taken to the stratosphere. Yeply now operating three vans in the capital area, the need for a truly scalable solution was becoming increasingly important as all vans needed to be up to date on their daily operations, and run the same level of service as the original van.
With Montel's help and expertise, the Digital Platform started taking on the shape it still has today, with the initial hacking being replaced with serious coding. There was more emphasis on the end user experience – both internally and externally. It needed to become the MLP (most lovable product) of digital platforms.
Customers were again pointing out how cool it was to have a profile for their bike with useful stats about the parts, overall condition, and when the next maintenance was due. 
This is something totally new, was the overarching consensus.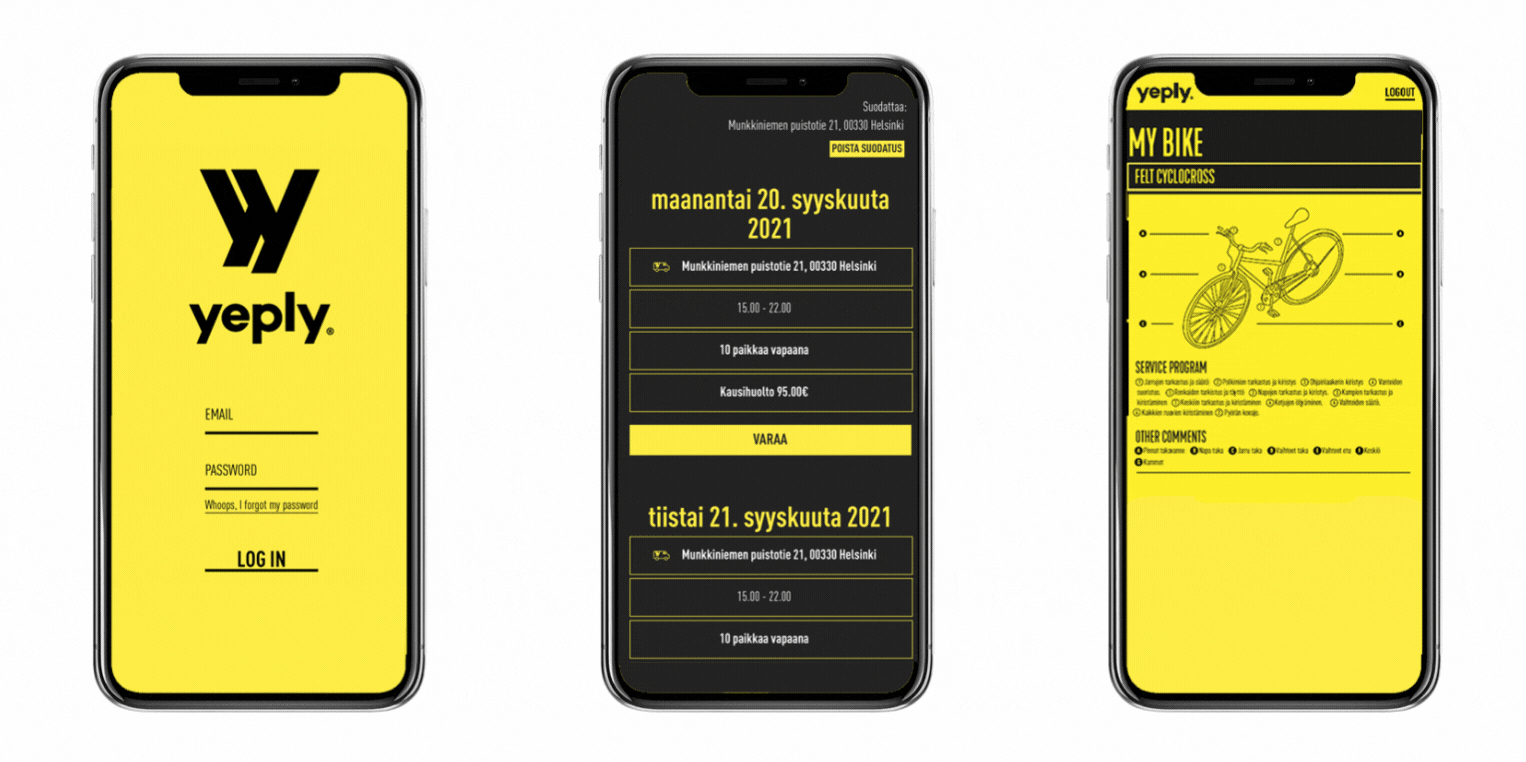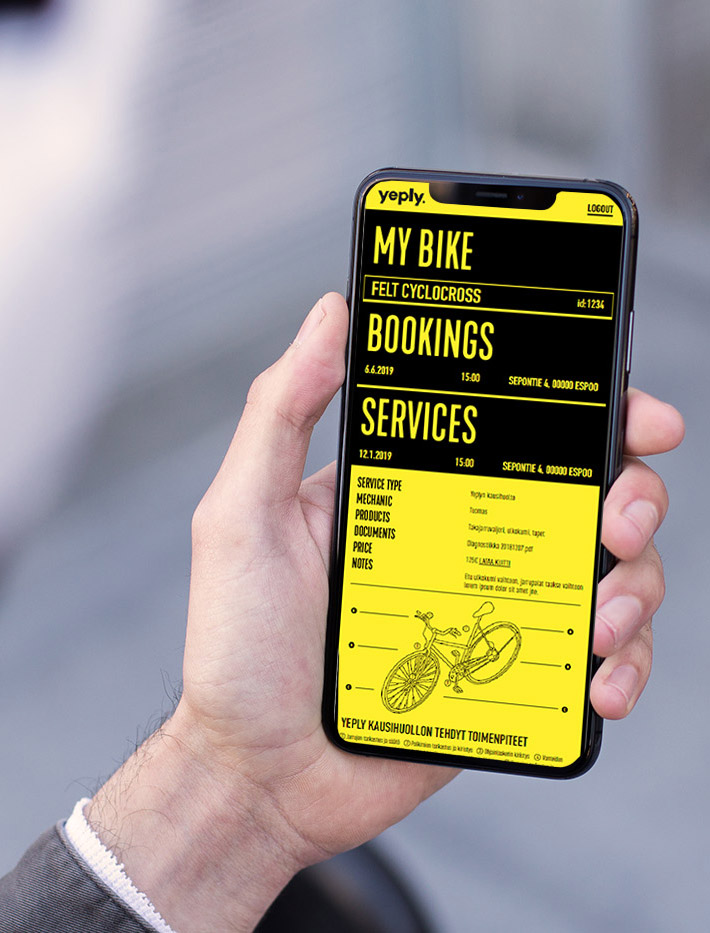 Another core element that the Platform enables is transparency, which is one of Yeply's main business principles.
The high level of transparency is enabled and validated by the continuous feedback received from the Platform's main users – the Yeply Mechanics. It was important for both Antti and Tommi that the Platform would keep improving with the people using it, and that as the company grew it would take on new aspects and elements, and all of these would be powered by the mechanics.
"We want to be as transparent as possible, to everyone: our customers, business partners, and ourselves. And the only way to do that is by laying it all out and being upfront about everything. That way, there is no room for confusion or miscommunication", says Antti.

Whilst Yeply could exist without the tech, it certainly helps take our service to the next level. With access to real-time reports on the bicycles of both our customers and our business partners, we are able to create holistic and thorough performance reports that help us improve, all the time. When we understand our neighbourhoods and general bike trends, we can be ready to tackle almost any maintenance issues, and even foresee issues before they occur. 
Our data also enables us to instruct our customers on how to ride and take care of their bike in an optimised way that can help reduce long-term costs. We are also able to help bike brands and bike manufacturers due to our vast maintenance history: through continuous feedback on bike parts and elements they are able to improve their products and increase customer satisfaction. 
It's a win-win-win all around.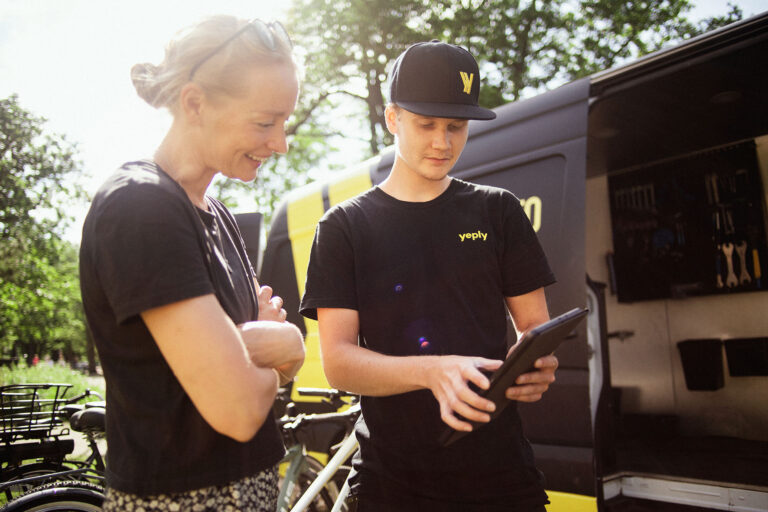 Want to learn even more about our tech? Read the whole story here:
CYCLING IS THE NEW NORMAL
Through our service concept and the invaluable data we collect, we are determined to become a driving force for sustainability, healthier lifestyles, and cleaner environments. Whilst our contribution is still growing and evolving, below are some concrete ways in which we're looking to become involved, and influence society as a whole.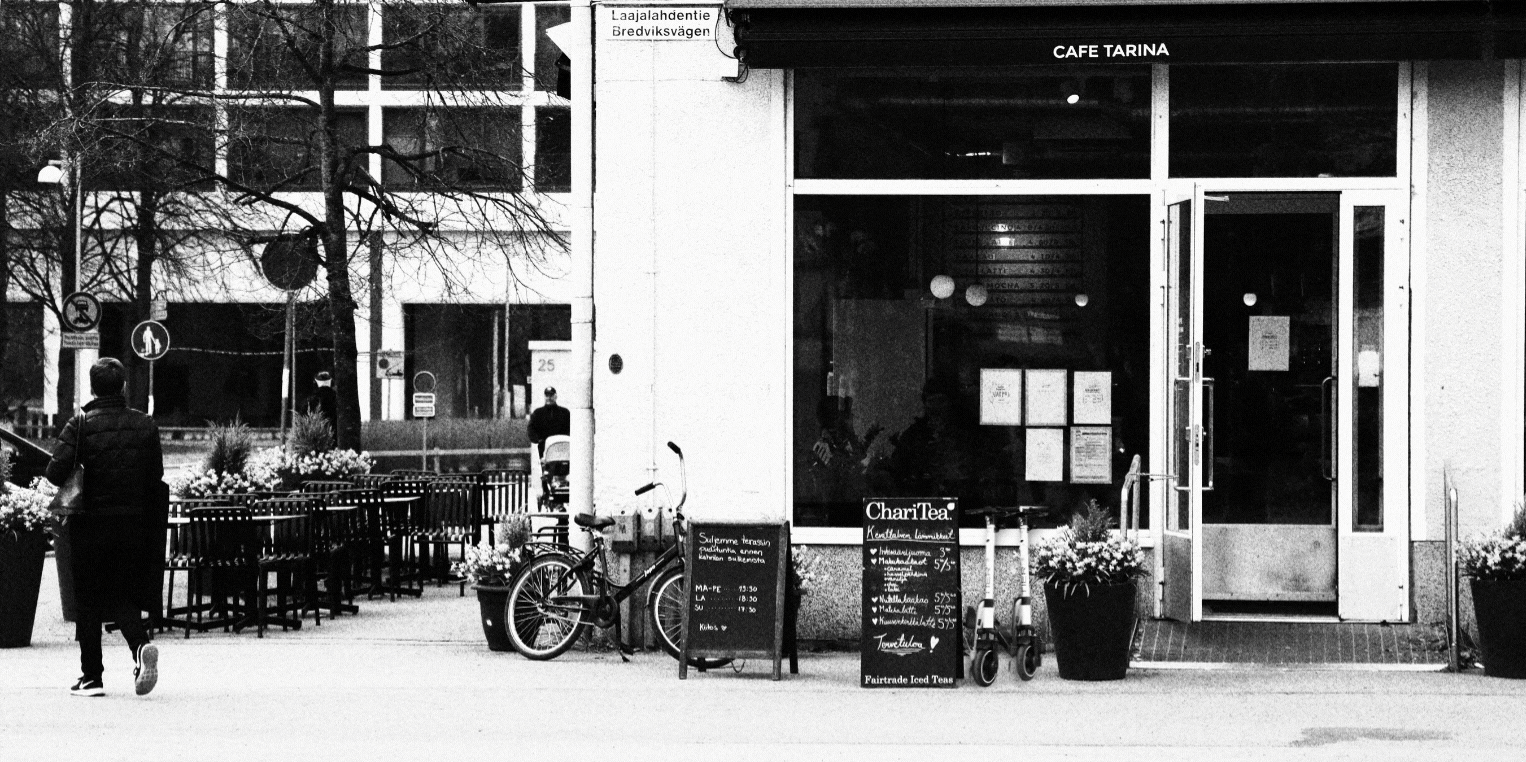 As cycling and micro-mobility evolve and become more accessible, there will be a shift in urban ecosystems, which in turn demands best-in-class maintenance services that are easy to access and use.
If both citizens and businesses support and demand better cycling infrastructures, there will be a shift in city planning and further developments: just look at Berlin and Paris. Cities are swapping cars for bikes, and Yeply is at the core of enabling that change.
Encourage sustainability and healthy living through offering company maintenance days. Think of it in the same way as offering gym memberships: if your team has access to convenient maintenance services for their bicycles, they will be further encouraged to cycle to work and live healthier lives. 
More people cycling = less pollution in the air, and less congestion on the roads. City centres become more lively and pleasant to exist in on a day to day basis. Bikes for hire enable people to grab and ride, reaching their destination on their own terms, instead of always relying on finding a parking space.
We want to provide better cycling experiences through properly maintained bikes, as well as information about suitable makes, models, and brands. With Yeply, bikes have a longer lifespan, which then in turn leads to fewer repair expenses. An increase in cycling also leads to cities investing in cycling infrastructure, making it safer and more convenient.
Investing in a fleet of bikes or e-bikes is a great way to reach people in all the nooks and crannies, especially places that traditional motor vehicles either cannot enter. Fleets allow you to get to your customer quicker, and more sustainably. With Yeply, businesses can rely on their bikes working when they need to. Investing in preventative measures allows for fewer service disruptions and lower expenses in general.
Clean up the roads of traffic and congestion by encouraging cycling, and making it an easy choice instead of a laborious and difficult one. Fewer cars mean fewer accidents, a lower reliance on fossil fuels, cleaner air and roads that last longer under use. Yeply's insights into roads preferred and disliked by cyclists can act as a valuable element in how roads are maintained and serviced, so that they become safer for everyone.